Year 6 to 7 Transition Programme
At Charlton we pride ourselves in providing our new students and parents a smooth and successful transition from Primary to Secondary school. This is a crucial time in any child's development, and we aim to ensure they are as prepared as they can be when September arrives. Outlined below are details of the key events during the summer term in which we hope to make the transition to Charlton School as enjoyable and trouble free as possible.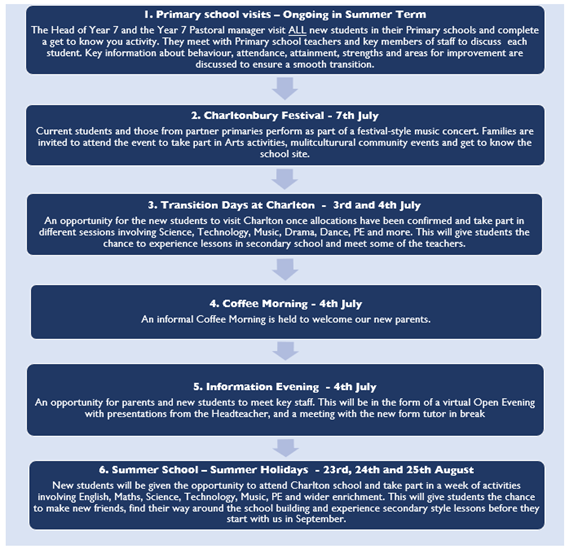 *In addition to our events detailed above we are also working to provide an extended transition for a small number of students identified by their primary school. You will be contacted on an individual basis if your child is invited to take part in one of the following programmes: The Jon Egging Transition Scheme, Voice 21 or the Family Learning extended transition. Where it is not possible to run events due to COVID restrictions we will endeavour to run them virtually.