We are tremendously proud of our school building.  It provides first rate facilities, purpose-built for the 21st century.
Additional investment in state-of-the-art ICT, Sports, Expressive Arts, Science and Technology, have been a great boost to students' already rich curriculum of Foreign Languages, Humanities, English and Maths. We firmly believe that the new facilities will further strengthen our already high performance across the school.
Our new build school opened in June 2016 and was the last school in the country to be completed under the Building Schools for the Future scheme.  The transition from the old school to new was seamless, both staff and students settled quickly in to their new surroundings.  We are excited to be able to share our fantastic facilities with you either through our open week events or at a time more convenient to yourselves.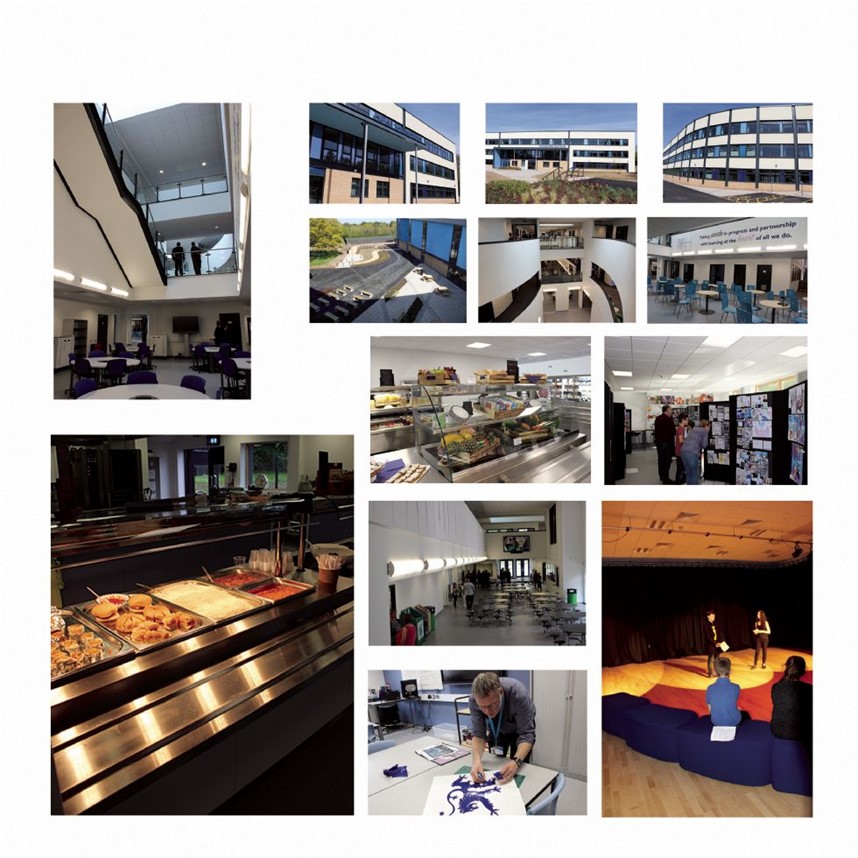 If you would like to make a booking to use our facilities please read the
Terms & Conditions PDF and complete the form below.